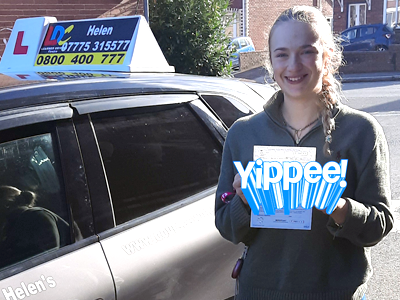 Jasmine Cain
Massive congratulations
The LDC workbook is very user friendly and comprehensive. I found it very useful to calm my nerves leading up to my test because it broke down different types of faults and elements of the test such as manoeuvres.The lessons suited my learning style. I was quite an anxious driver and I found Helen to be well structured and encouraging. In comparison to other driving instructors, where I got very upset after my lessons, I enjoyed myself and felt supported with Helen. I took a few tests before I came to Helen and felt very defeated but managed to pass my test after a cycle of lessons with her.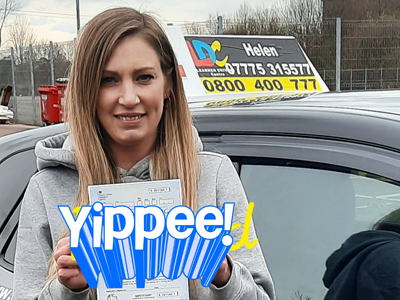 Toni Hine
Test pass
Massive congratulations to Toni who passed her driving test this afternoon with only 3 minors. I know how much this means to you & this will open up all new things for you & your family. Also passing your test has given you an opportunity for a new job so this will really change your life. Wish you well for the future & stay safe. 🚗😃🚗😃🚗😃🚗😃🚗😃🚗😃🚗😃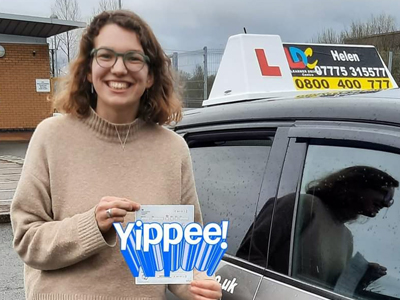 Guy, Naomi & Mia Willmott
Siblings
I am so happy when you meet a family & get to know the siblings one by one. They now have all finally passed with me, little bit of competitive rivalry also helps. Take care Guy, Naomi & Mia Willmott 🚗🙂🚗🙂🚗🙂🚗🙂🚗🙂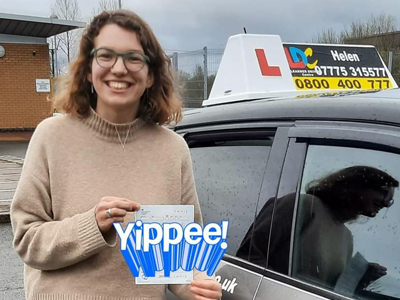 Mia Willmott
First time pass
Congratulations to Mia who sailed through her first driving test late this afternoon, thankfully avoiding a major crash which occurred just in front of her on the dual carriageway. Thanks also goes to Mia's Mum who can now relax & be ferried around now that all 3 of her lovely children have passed with me. Stay safe Mia & enjoy those trips to Budleigh. 🚗🙂🚗🙂🚗🙂🚗🙂🚗🙂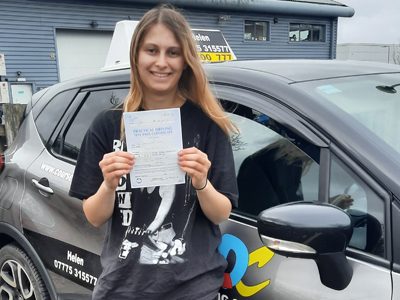 Catrin Platt
Massive congratulations
Massive congratulations to Catrin who passed her driving test this morning, she stayed calm & did alot of talking throughout & it paid off. Keep safe on the roads, have a great birthday at the wkd & good luck with continued studies at Exeter University 🚗🙂🚗🙂🚗🙂🚗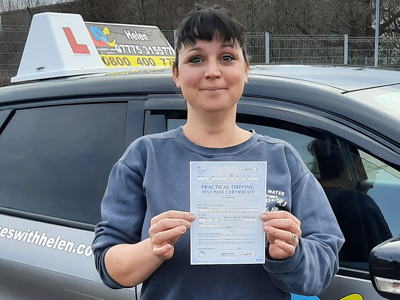 Jade
Test pass
If you want to learn to drive, I couldn't recommend Helen Matthews more. If you are of any age or ability she will no doubt be able to guide you to success. I started my driving lessons at age 37 and was full of anxiety and actually very scared of driving. Helen took time to build my confidence and was so patient with my needs. Eventually she helped me overcome my fear of driving and taught me the skills to become a safe and confident driver.I never thought I would enjoy driving but now I love it.She has absolutely changed my life and I am 100% sure she is the BEST instructor in the galaxy. " Thanks again Helen, Jade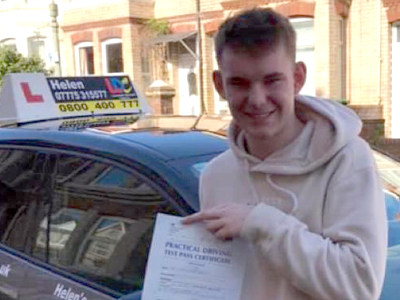 Joseph Dawson
Starting my lessons I felt very apprehensive. Helen was very effective at reducing my worries & easing me at my own pace as the lessons progressed. Helen supported me throughout all my lessons & boosted my confidence behind the wheel. Helen went above & beyond to help me pass my test.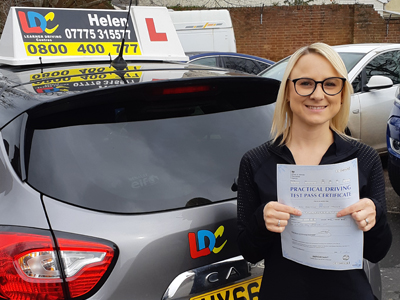 Danielle Tasker
Thank you so much for everything, you are amazing!! I never thought I would get here, I am beyond happy & am so excited to tell my children 😀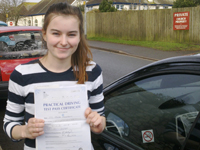 Martha
With my first instructor I always felt very nervous behind the wheel. But that all changed when I chose to drive with Helen; She is a great instructor who is patient, motivating, calm and friendly. The workbook helped a lot too, with its structured lesson plans so I always knew what I had to practice. I would definitely recommend to learn with such an encouraging , helpful teacher! Thank you so much Helen for helping me pass my test as well as making me a confident driver!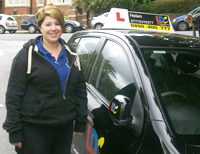 Helen
I did my driving lessons with Helen and I couldn't have found anyone better. Helen took it step by step and was so lovely to have. I enjoyed all my lessons. I was worried about learning and she made it fun. Thanks Helen for all your help.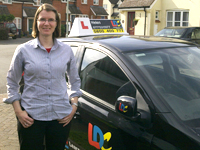 Hannah
After a shaky start with a different instructor, I am so glad I decided to look for a new instructor and that I found Helen. What a world of difference! Helen immediately picked up on my weaknesses and made sure that each lesson was tailored to the exact practice I needed. Where I previously dreaded lessons, with Helen I was always looking forward to the next one. Helen made me feel at ease from the start and I really enjoy driving now. Helen was also very encouraging when it came to the test, giving great advice. I can honestly say I've learned from the best! Thank you Helen.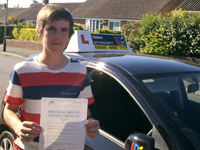 John Snow
I enjoyed every lesson with Helen & I always looked forward to the next one. I felt completely at ease due to Helen's friendliness & she gave me the confidence & skills I needed to PASS 1ST TIME.
I always knew what was expected in each lesson due to Helen's great lesson structure & constant re-caps using the workbook, this also helped increase my knowledge and understanding of the theory part of driving as well as the practical side. I shall definitely be recommending her to others and honestly couldn't have asked for a better instructor. THANK YOU HELEN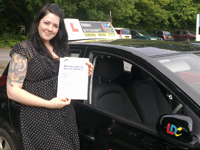 Felicity Bright
Thank you so much for all your help and guidance over the last few weeks. I know I couldn't have passed without you! You have a very calming effect! :-) and I found the workbook brilliant, the way you used it, being able to go away and read bit by bit and prepare for each lesson made me feel more confident and able. Still can't believe I passed first time! Very happy lady!! You are magic!!! :-)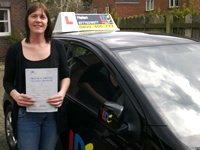 Nicola Rowley
Helen was a amazing I was very nervous and had little confidence, with Helen's help I over came that and passed my test! Helen was calm and made me feel at ease I would recommend Helen to anyone, well she got me through my test and Im not the easiest person to teach ha ha! massive thankyou Helen.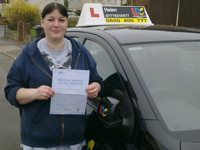 Jan Croft
Thank you Helen for helping me to boost my confidence enough to pass my test, you made me feel at ease and with your help and support got me through it. I would recommend LDC with Helen for anyone who wants to learn to drive stress free.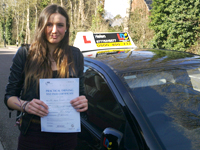 Maria Griss
I really enjoyed my time with my LDC instructor, Helen. She didn't just teach me to how pass my test, but taught me how to become a safe and confident driver. My progress was always logged, so the both of us could see what was going well and what improvements I needed to make. I have now passed my test and couldn't be happier!
Thank you!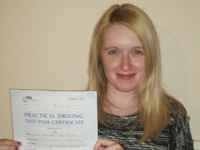 Hannah Rice
At the beginning of learning to drive I was not very confident, but Helen built my confidence and now I feel I am now a safe and confident driver. She was calm, supportive and most of all professional; I couldn't of asked for a better instructor. Since passing my test in Exeter I have moved to London and because of Helen I am able to handle the difficult situations that occur on London's busy roads.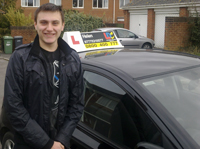 Corey
I couldn't of asked for a better Instructor than Helen, I had two test with another Instructor and failed them both... after being with Helen I passed first time. Thankyou so much.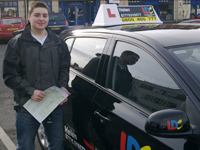 Joshua Taylor
The intensive course was the best way to learn around work, and it was really was effective. Helen answered all of my questions and built my confidence for my test. I failed first time but worked on my mistakes and then went on to pass with 1 minor. I feel that because my lessons were hours apart, I spent virtually no time recapping stuff that I had learnt because it was still fresh from the day before. Thanks Helen, I would definitely recommend you.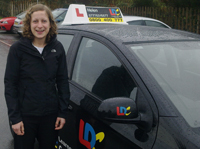 Debbie Hull
I loved learning to drive with Helen, she is a fantastic instructor, who was friendly, calm, patient & very encouraging. I was very nervous when it came to the test & she was very reassuring and helped me through it, even though I didn't pass first time, she encouraged me and built up my confidence again. I would recommend her as an instructor to everyone.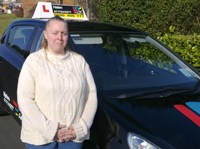 Avril Johansen
Thank you to Helen for the whole experience of learning to drive with you through LDC. It was a very enjoyable time & I will be recommending you to everyone.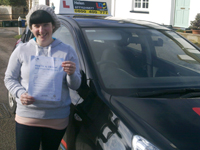 Carla F Bragg
Studying the LDC syllabus with Helen has been incredibly rewarding. Having the ability to progress at my pace, with a structured workbook to refer to outside of the lesson has been so much help. Helen has been a true inspiration, her motivation and patience has been the driving force to my success on passing 1st time Thank you so much for teaching me, I couldn't have done it without you.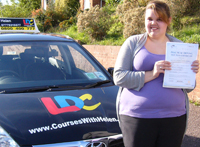 Stacey
Thank you so much for helping me with my driving & making me believe I could do it, thanks to you I passed my test 1st time. Thank you Helen.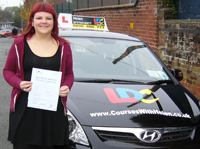 Sarah Ginn
Helen has been a fantastic instructor & has made learning to drive a fun & enjoyable experience, despite my moments of panic & frustration. Helen's guidance & reassurance have helped me & my confidence with driving immensely,she remained professional & encouraging at all times & didn't get bored of doing the same manoeuvre over & over again, thanks to Helen's support & flexibility I am no longer a stagecoach victim & look forward to having my own independence & set of freedom now that she has got me through my test 1st time. Thank you Helen.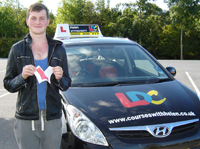 Alistair Stoneman
Helen made the whole experience of learning to drive easy and laid back, there was no pressure during the lessons. I would highly recommend the LDC system & Helen to anyone.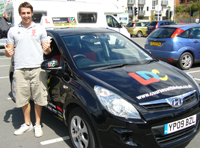 Jordan
I thought the intensive course was brilliant and so was my instructor. I felt the course was very useful because once you have covered one thing and you know how to do it you can move on and learn something new so therefore no time was wasted. I felt my instructor was brilliant ! she was very friendly, easy to get on with and a good teacher. She kept calm and because she was easy to get on with it ultimately makes you feel more relaxed because you trust what she is saying. LDC ran a great intensive course, i would definitely recommend it to anyone ! 10 out of 10! " Thanks again for all your help !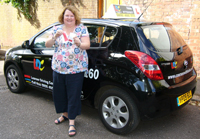 Helen Matthews has changed my life
I am a teacher and manager in the further education sector, I have never failed anything in my life. However I got to the age of 38 and was never able to pass my driving test. I had tried various driving schools and failed numerous tests and my self esteem and confidence took a knock after each attempt. Then I found Helen, Helen completely changed the way I felt about driving. Helen built up my self esteem and confidence and made me feel that I could do it and achieve. Helen was very supportive through the process, she wasn't soft , she still told me when I had done something wrong. Helen's manner put me at ease, made me feel comfortable and made me feel like she cared. I know that if I hadn't found Helen I would have given up. Helen was able to meet my individual needs with her teaching style. Now I have passed my test I love driving, I offer to drive at every opportunity. I really cannot recommend Helen as an instructor enough. Helen really has changed my life.
Megan
LDC Really helped me to pass my driving test, I had so much support from my driving instructor Helen Matthews. I would recommend LDC for people who are new starters and also changing instuctors who they have been driving with. I would also like to say thank you to Helen for helping me as she gave me much support with driving.